Dr. Balasaheb Vikhe Patil Rural Medical College - Department of Community Medicine (PSM)
Introduction :
Department of Community Medicine (PSM) was started in 1984 in Dr. Balasaheb Vikhe Patil Rural Medical College.
The department is involved in teaching, training, research, healthcare, evaluation and outreach activities.
Goal:
To prepare students as competent first level physicians suited to cater need of community in Indian context.
Mission Statement: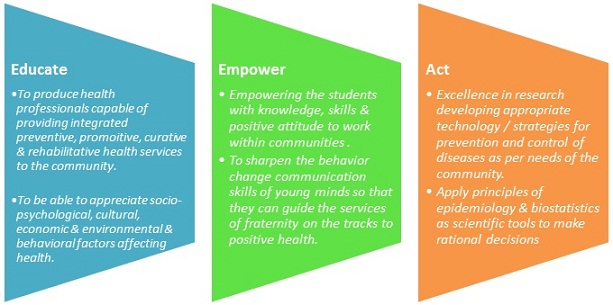 We train postgraduates, undergraduates and interns in community based research and healthcare activities ensuring a well-rounded education that goes beyond books
Department Highlights: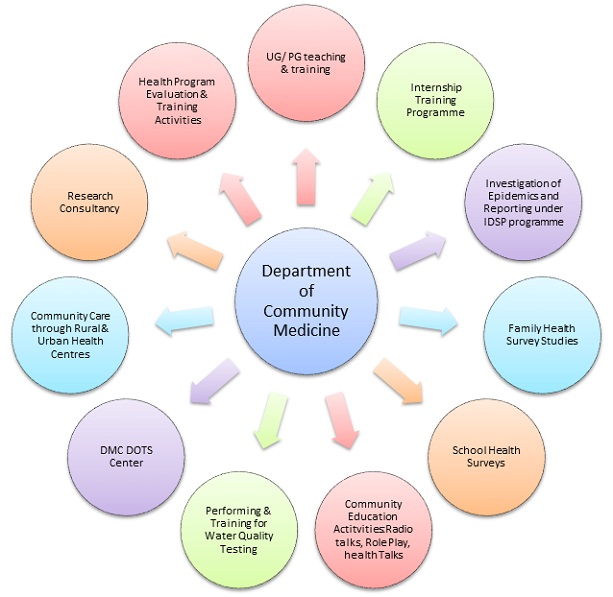 Academics: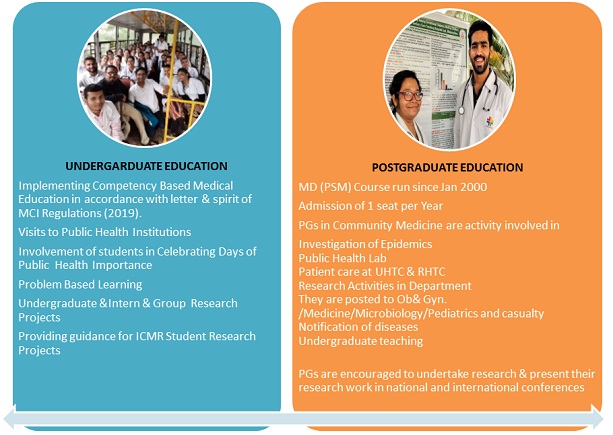 Ph.D. Community Medicine:
The department has faculty members who are recognized Ph.D. guides and currently there are 8 PhD students registered for PhD in the Department.
CBME Publications
Marathi-English Communication Booklet

Family Study Journal

Epidemiology & Biostatistics Journal

Community Medicine Logbook

Family Study Journal 2023

Elective Report

Sakuri Family Study

Best Practices adopted for Medical Education:
Community oriented medical education
Student Research Projects
Visit to Public Health institutions
Involvement of students in public health days
Problem Based Learning
Infrastructure: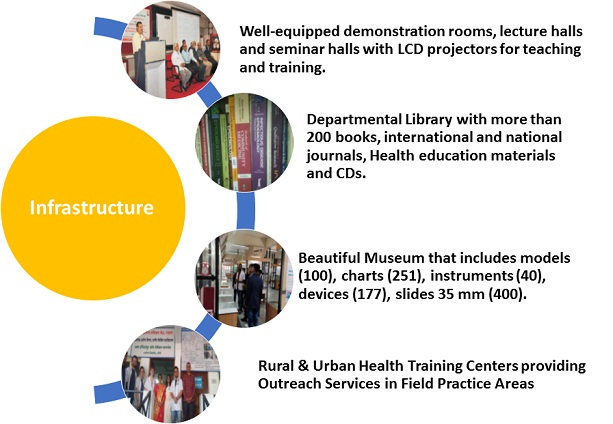 Department Extension Activities :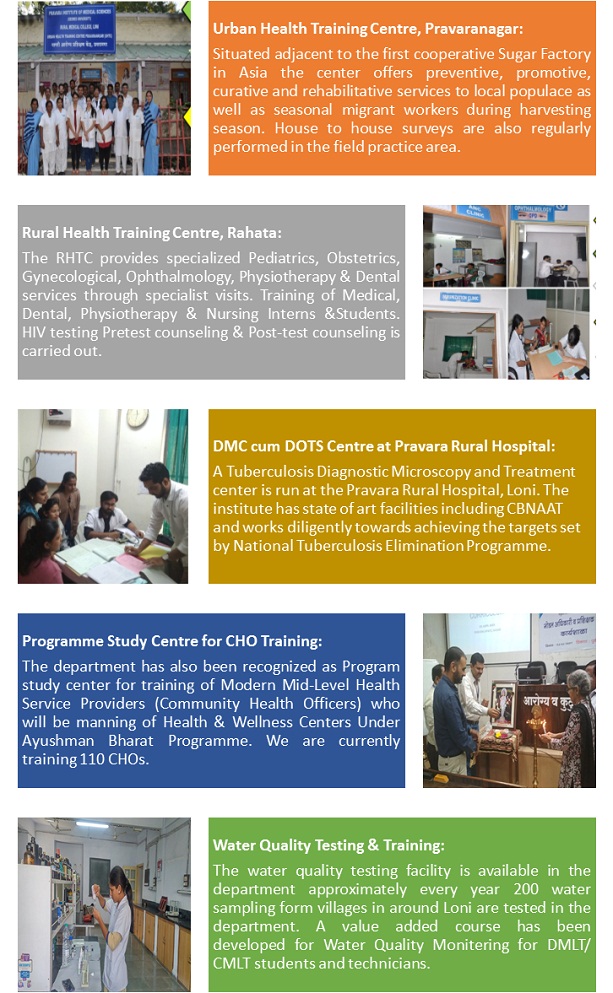 Achievements & Awards:
Award for Department with Highest Number of Publications in University 2016 & 2017.
PG ICMR Grant (1)- Dr. Pallavi Shidhaye
RNTCP Research Grant (3)- Dr. Sachin Palve, Dr Varsha Mahawarkar, Dr. Ganesh Shinde
ICMR STS (14)
Organized National Level IAPSM Conference 2005
Total Publications -126
Future plan
Development of Outdoor Museum
Expansion of Public Health Laboratory
Development of Elective Programs for Undergraduate Students in accordance with CBME guidelines
Starting new short courses, value added courses and fellowships for public health professionals
Conferences/Workshops/CMEs/Guest Lectures Click here...