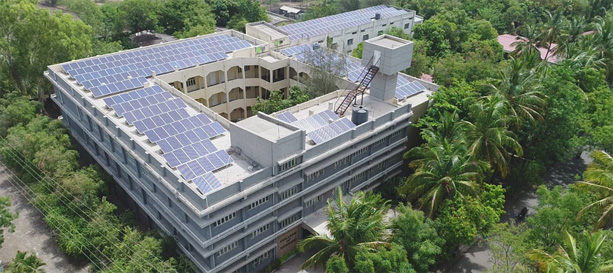 Smt. Sindhutai Eknathrao Vikhe Patil College of Nursing
Nursing Program
Introduction :
Nursing is a unique profession, whose primary focus is caring the sick and managing the preventive, promotive and rehabilitative health needs of clients. Nursing is growing with current trends and technologies in health care system. Today, nursing is also influenced by consumer's awareness, patient rights and health care cost. Scientific advancements in healthcare system and research made today's nursing to focus on evidence based nursing practice. The turbulent swirl of change within this country's health care industry has provided challenges and opportunities for nursing. Competent nurses are in demand all over the world. The graduate nurses from Pravara Institute of Medical Sciences (PIMS) College Of Nursing will be a part of this global phenomenon
In the past, the nurse was simply a person trained to perform specific task. Later, nursing was recognized as a professional demanded quality care. Today's nurse is also influenced by consumer's awareness, patients rights', rising health care costs, health promotion and evidence based practice. Nursing is a growing with current trends and technology.

Patient care is the main focus of this modern world and nurses play a vital role in health care system. Therefore competent nurses are in demand all over the world. According to a recent survey in the United States there is a requirement of one million nurses for the next five year. The graduate nurses from our Pravara Institute of Medical Sciences (PIMS) Smt. Sindhutai Eknathrao Vikhe Patil College of Nursing will be part of this global phenomenon.
About Smt. Sindhutai Eknathrao Vikhe Patil College of Nursing...
It is a constituent college of PIMS University, Loni, Tal. Rahata, Dist: Ahmednagar, near holy place Shirdi, Maharashtra, India. It was established in 1986 and is progressing steadily. The college is located in the Dr. Vitthalrao Vikhe Patil Pravara Rural Hospital Campus with an exclusive two storied building having all infrastructures that are required to prepare a competent nurse.
The academic control rests with PIMS University. The college is recognized by Indian Nursing Council, New Delhi and State Council. The University is recognized by the University Grants Commission (UGC) and approved by the Govt. of India.
Faculty and student exchange programme enrich the faculty and students.
AIM:
The college aims to prepare nurse graduates.
To assume responsibilities as professional competent nurse and midwife in providing holistic care.
To assume role of care provider, manager, supervisor, teacher, researcher in different health care set up.
Continuing Education Programme:
Every month, half day session for the clinical nurses current issues are discussed. There is also Journal club for the faculty in which articles are presented to update the faculty.
Short term training programmes:
On first aid for ambulance drivers, school teachers. Training programmes include Female Health Worker and field nurses training.
Publication:
College has published manual for dais, female health volunteer, adolescent health, first aid, Paediatric & Neonatal Nursing manual.
Student Welfare facilities:
Comfortable accommodation with mess facilities:
Specious, well ventilated hostel rooms are available for Male and Women separately. Rooms are well furnished. Facilities in the hostels are amicable for ideal development of the students.
Sports & recreational activities:
The college also fosters various sports and recreational activities. The students are given ample of opportunities to participate in intra and inter college sports events.
Apart from this there is Annual gathering called 'Padmanjali' where the constituent institutions under the university present and take part in various events. This serves as a stage to bring out talents in students.
Free annual health check-up.
All students of the college including newly enrolled batch of the students are given free annual health check-up in the beginning of every academic year.
Guidance and counseling by experts:
In order to assess students there is expert guidance and counseling cell. Students can walk in for guidance and counseling any time. These facilities serve students to concentrate more on studies, identity and cope with their problems.
Career guidance:
Apart from giving quality education students are exposed to varied career options around the globe. Students are updated with latest career trends, standards and possibilities to make them adopt to global standard.
Alumni Association:
The College also has well organized Alumni. The members meet periodically and share their memories, work experience with their batch mates and faculty of the college. The Alumni Association serves us bridge between graduates and the college and helps them stay in contact. College of Nursing has
"Smruti"
as an alumni chapter.
Workshop
Every year workshops/ seminars are organized by P.G students under the guidance of Faculty
Periodical state / National conferences are organized
Innovation in learning
Many innovative learning methods such as problem based learning and 'child to child' programme were used in school health programmes organized by Smt. Sindhutai Eknathrao Vikhe Patil College of Nursing.
Facilities:
Library Facility
For more details about Central Library
Click here....
Class room:
Comfortable sitting arrangement equipped with teaching aids.
Skill lab:
Nursing is predominantly skill based. To become expert clinical nurse students are allowed to practice first in skill lab and then placed with the patient.
Language lab:
Communication skill is the top priority in the health industry. Hence to develop good communication skill a language lab is available with current technological aids.
Computer lab:
Well equipped 10 terminal computer lab helps in imparting hands on experience to students.
Internet facilities:
Students have access to broadband Internet access at minimum rate and are available in library and ladies hostel.
Extension activities
Smt. Sindhutai Eknathrao Vikhe Patil College of Nursing conducts exhibitions, survey & health awareness campaigns as part of extension services and actively participates in mini and multi diagnostic camps conducted by the Dr. Vitthalrao Vikhe Patil Pravara Rural Hospital; CON participated in 94 camps since 2005 and also does referral services to DVVPPRH.
Smt. Sindhutai Eknathrao Vikhe Patil College of Nursing conducts First Aid training to school teachers, ambulance drivers and class IV employees of PMT.
Collaboration
In the quest to provide globally competent education and build efficient health care delivery system, there exist joint collaborative academic & research activities and exchange of faculty & students with several national & international Universities and organizations like: Academic linkages: • Regional Mental Health Institute: Pune, Thane. • Sasoon Hospital, Pune. • Primary Health Center: Kolhar, Rahata, Pravara nagar. • National Institute of Mental Health and Neuro Sciences, Bangalore. National linkages: • Society of Midwives India, Hyderabad. • Govt College of Nursing, Ahmadabad.
Future plans
Introduce certificate course in oncology nursing.
Strive for centre of excellence.
Activities :