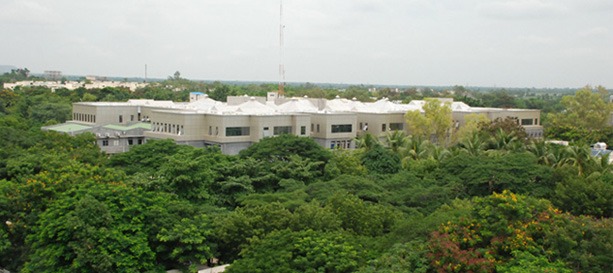 Pravara Institute of Medical Sciences Deemed to be University
(NAAC "A" Grade)
About University | The Philosophy | The Genesis
Pravara Institute of Medical Sciences University was established under Section (3) of the University Grants Commission (UGC) Act 1956 on 29th September, 2003 by Government of India, Ministry of Human Resource Development vide its notification No. F.9-11/2000-U-3.
The parent organization -
Pravara Medical Trust
was established in 1972 in a small remote village Loni situated in Ahmednagar District (Maharashtra State) by a visionary
Padmashree Dr. Vitthalrao Vikhe Patil,
the founder of Co-operative movement in India &
Padmabhushan Dr Balasaheb Vikhe Patil
, Former Union Minister and Distinguished Parliamentarian.
In 1976 the Trust started providing primary and secondary level medical care to the remote rural and tribal population of this region, with establishment of a modest hospital of 100 beds –
Padmashree Dr Vitthalrao Vikhe Patil Dr. Vitthalrao Vikhe Patil Pravara Rural Hospital
- over a period of time the hospital grew in to 1275 beds multi-disciplinary, superspeciality medical institute with state of art facilities.
Currently the hospital treats approximately 1 million cases per year.
The hospital offers comprehensive integrated healthcare to the rural and tribal population of this region, integrating Indian System of Medicine.
Under the leadership of
Dr Rajendra E Vikhe Patil, Chairman of Pravara Medical Trust and President of Pravara Institute of Medical Sciences Trust,
the hospital in 2015 was adjudged as
Best Hospital for Providing Health care to Senior Citizens by Govt of India.
This award was received by Dr Rajendra E Vikhe Patil from
His Excellency the President of India Late Shri Pranab Mukherjee.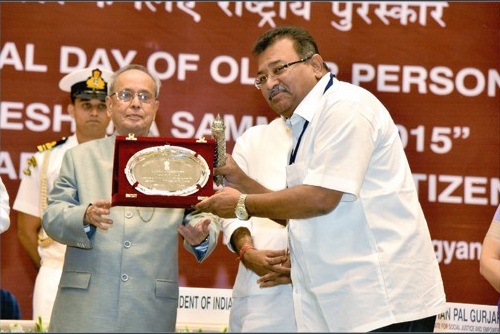 Constituent Colleges under the university include
SALIENT FEATURES OF UNIVERSITY
University offers comprehensive community oriented academic courses in Medical and Health Sciences with a dedication to serve the society as a Center of Excellence with emphasis on socially meaningful medical education, health care and research.
The Comprehensive Health care delivery has received accolades from His Excellency Dr.A.P.J. Abdul Kalam, President of India for the pioneer work done as a part of integrated rural development, appreciating the participative model as Role Model for the development of Rural India and has been referred by his Excellency as operative model of PURA- Providing Urban Amenities to Rural Area.
Internationalization of Higher Education at Campus offering wide range of student staff exchange programmes and teaching & training by International faculty.

The Pravara Institute of Medical Sciences - Deemed University at present offers various under graduate , post graduate and Diploma level programs.

This University has the same status as that of other statutory Universities in India. The degrees, diplomas and certificates awarded by the University have approval of the Government of India, Govt. of Maharashtra and other states as well as the University Grants commission (UGC), Medical Council of India (MCI) Dental Council of India (DCI), All India Physiotherapists Association (AIPA) Rehabilitation Council of India (RCI) and Nursing Council of India (INC).

The infrastructure developed at the University Campus provides an opportunity to the meritorious students to become, appropriate and needbased health providers in their own environment.