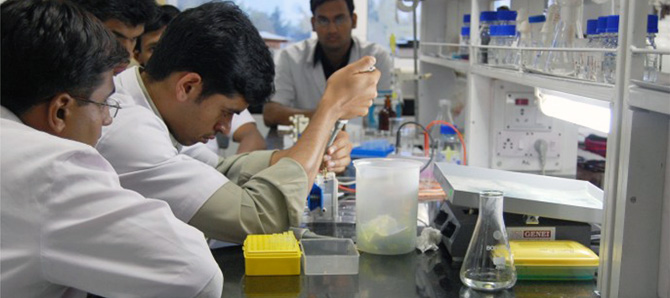 Dr. Balasaheb Vikhe Patil Rural Medical College - Postgraduate Program (MD/MS/Diploma)
---
PG Courses in Medicine Faculty (MD/MS) Program:
Institute :
Dr. Balasaheb Vikhe Patil Rural Medical College, Loni
Level :
Post graduate degree
Intake Capacity :
Duration:
Three years course.
Aims & Content:
This course aims to facilitate students to understand and gain knowledge of individual field and speciality of Medicine . It also aims the students to be more experienced and thorough with the diseases releted to the individual speciality.
Prerequisites:
Candidate must be an Indian National.
Candidate who holds MBBS degree from a medical college recognised by Medical Council of India (MCI) and who has obtained full registration either from MCI or any of the state council after passing final MBBS examination and has completed one year Internship.
Candiate should obtain more than 50% marks in CET (Common Entrance Test) conducted by this Deemed University.
Key Dates:
CET (Common Entrance Test )
- during Month of
January
.
Commencement of Course
- 1st
May
.