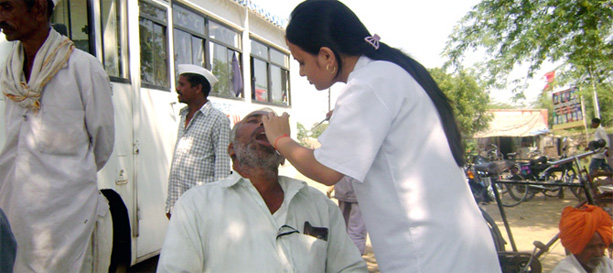 Rural Dental College - Department of Community Dentistry
Introduction
Community Dentistry is a branch of Dentistry which deals with preventing disease, prolonging life & promoting physical & mental efficiency through organized community efforts for the sanitation of the environment, the control of communicable infections, the education of individual in personal hygiene, the organization of medical & nursing services for the early diagnosis & preventive treatment of disease and the devlopment of the social machinery to ensure everyone a standard of living adequate for the maintenance of the health .
Mission and vision
The dental public Health field has been expanding in scope & complexity with more emphasis being placed on the total dental care delivery systém & its impact on Oral Health Status .
Goals
The goal of the Community dentistry is to provide basic & advanced Health promotion to an individual and group of people.
Prevention of dental diseases & awareness of Oral hygiene in rural population.
To provide Basic treatment in rural areas through mobile dental clinic .
The main goal of the Community Dentistry is to achieve good oral hygiene & health awareness in public through organized community efforts.

Undergraduate Education
This program involves weekly lectures seminars , demonstration of recording indices like :-DMFT / DMFS, OHI – S, Periodontal index, Gingival index, Deans fluorosis index .
Students prepare oral health education material posters, chart & models on different topics so that it will help to educate patients in simple way .
Field work like school dental check -up , diagnostic Camps in rural areas to asses the oral health status of village people emergency treatment & health education including possible preventive care.
Students show different brushing techniques to the patients on models .They show plaque control measures to the patient by using various disclosing agents &oral rinse programme.
Diet counselling is done to the public to reduce caries.
Students give the oral hygiene instructions also administer topical fluoride therapy and pit and fissure selants.
Eduacate patient concerning the etiology and prevention of oral disease and encourage them to assure responsibility for oral health.