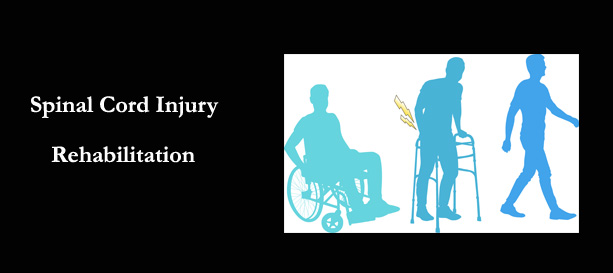 Pravara Spinal Cord Injury Rehabilitation Centre
---
Pravara Medical Trust has been providing Rehabilitation Facilities to its rural and tribal population since 1976. But the need to establish the Spinal Cord Injury Rehabilitation Center was always felt since the Dr. Vitthalrao Vikhe Patil Pravara Rural Hospital is situated closer to state and national highways, which is prone to major accidents.
Pravara Medical Trust & Pravara Institute of Medical Sciences, Deemed to be University (PIMS-DU) lead by Dr. Rajendra Vikhe Patil, Hon'ble Pro-Chancellor, PIMS-DU, decided to establish a Spinal cord injury Rehabilitation centre in Loni for the benefit of rural and tribal population of this region. Dr. Rajendra Vikhe Patil conceptualized the establishment of this centre during his visit to Karolinska Institutet, and Spinalis Rehabilitation Center at Sweden in 2014.
Pravara Medical Trust and Pravara Institutes of Medical Sciences (DU) have established a Pravara Spinal Cord Injury (SCI) Rehabilitation Centre under the aegis of Dr. A.P.J. Abdul Kalam, College of Physiotherapy, Loni in November 2017.
Mission
To regain patient's Independence in Functional & Social activities and to improve Quality of life.
Facilities available at Pravara SCI Rehab Centre :
In-patient department (IPD)- Free of charge admission and stay with wheelchair friendly modified rooms and toilets
Out-patient department (OPD)- Free of charge Physiotherapy treatment and training
Internationally trained Physiotherapists and Nursing staff.
Well equipped Wheelchair friendly gymnasium along with physical trainer guidance for patients.
Dedicated medical team for SCI patients.
Wheelchair skills and training for day to day activities
Activities of Daily Living education and training
Bowel/bladder education and training by trained Nursing staff
Recreational and Sports activities in specially dedicated space under supervision of the staff
Cardio-respiratory endurance training and conditioning.
Regularly conducted aerobic activity sessions in the Physiotherapy OPD.
Patient and care giver education and counselling by the trained staff.
Artificial Limb and Rehabilitation Center for individualized support for orthoses
Home Exercise Plan advice after discharge and on OPD basis.
Home modification advices.
Medical Social Worker for assistance to family and caregivers for easy processing of formalities.
Food facility for admitted patients
Objectives
To rehabilitate and provide total health care facilities for spinal cord injury patients (Paraplegia/ Tetraplegia)
To provide latest facilities with modern health related equipments & wheelchair friendly gymnasium for patients
To encourage & motivate them to be self-confident, self-reliant and self-sufficient.
Media/entertainment room/recreational room.
Non-discrimination and equality between men and women – adequate training and counselling, and to provide affordable services and devices for disability-related needs.
What We Do
Patient and family education.
Interdisciplinary discussions and goal setting for individual patient.
Functional training based on optimum functional capacity.
Maintenance of muscle strength, tone and range of motion.
Improving overall quality of life of patient by helping them to perform sports and recreational activities.
Making patients maximum independent at rehabilitation center as well as at home.
Providing peer support for Community participation.
The establishment of "Pravara Spinal Cord Injury Rehabilitation Centre" was undertaken with the support and expertise from Dr. Inka Lofvenmark, PhD PT, Chief Physiotherapist, Spinalis Foundation — a spinal cord injury rehabilitation centre situated at Stockholm, Sweden
Dr Inka Lofvenmark holds extensive experience in establishment of spinal cord injury rehabilitation centre in various countries like Botswana, Namibia, and Zambia. She has been guiding and offering her support to establish this centre since 2015.
Activities :