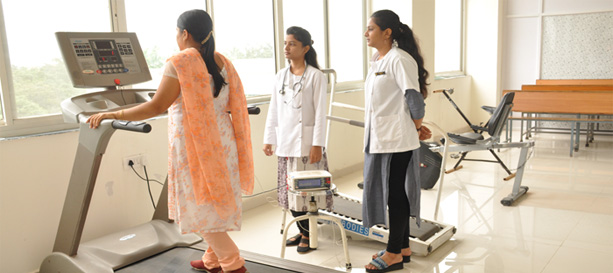 Undergraduate Program : BPT
Bachelor of Physiotherapy (B.P.T) Program:
Institute :
Dr.A.P.J Abdul Kalam College of Physiotherapy, Loni
Level:
Physiotherapy Undergradute Course
Intake Capacity :
100 seats.
Duration :
Four and half years degree course with compulsory six months rotatory internship.
Prerequisites:
Candidate should be 17 years of age on or before 1st July of the Academic year in which admission is sought.
Candiate should obtain more than 50% marks in CET (Common Entrance Test) conducted by this Deemed Unviersity.
The Candidate should have passed the higher secondary school examination or its equivalent (12 years schooling certificate) with not less than 40 per cent marks in English, Physics, Chemistry and Biology taken together or any other equivalent examination of any other country duly recognised.
It is neccessary to pass in each head of passing (Theory, Practical and Oral) of each subject and the examination as a whole in one and same attempt.
Key Dates:
Commencement of Course
- 1st
August
.