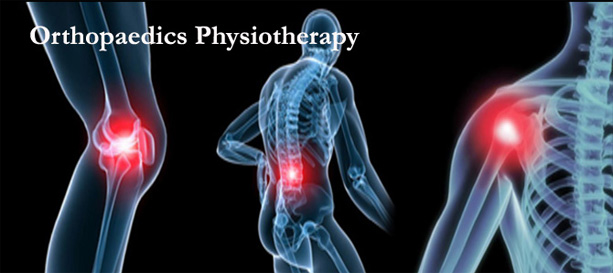 Orthopaedics Physiotherapy Department
---
Orthopedic Physiotherapy is one of the prime area of Physiotherapy which includes the study of applied anatomy and physiology of the musculoskeletal system along with the pathological changes and pathomechanics of the system and rehabilitation for various musculoskeletal & sports injuries. This department aims to maximize patient function and well- being after trauma and acquired illness.
Goals
The department serves both in - patient and out - patient services with the aim of improving the quality of life of the patients and helps to make them a self- reliable individuals. The Rehabilitation of patients is carried out based on the recent advances & its evidence, use of Electrotherapy & Exercise therapy along with specialties like manipulation & mobilization for spinal & peripheral joint pathologies are provided for better patient care and for effective learning for the students.
The undergraduate and postgraduate program prepares students for entry into the profession by teaching them to evaluate and manage patients with physical therapy problems effectively and in accordance with ethical principles.
Education program
It includes under graduate program and post-graduate program for the students
Objectives of Undergraduate Program:
To review clinical presentation and utility of Electrotherapy modalities.
To explore conservative treatment approach and goal directed rehabilitation from injury.
To understand the role of medical and other paramedical professionals.
To execute and maintain patient documentation.
To explore the requirements and applications of Research and Statistics in Physiotherapy.
Objectives of Postgraduate Program:
To maximize their overall knowledge and ability in Musculoskeletal and Sports disorders.
Application of advanced knowledge of clinical skills in problem solving and clinical reasoning.
To gather and interpret information and to plan and monitor appropriate therapeutic interventions.
To skill the person to undertake independent research projects.