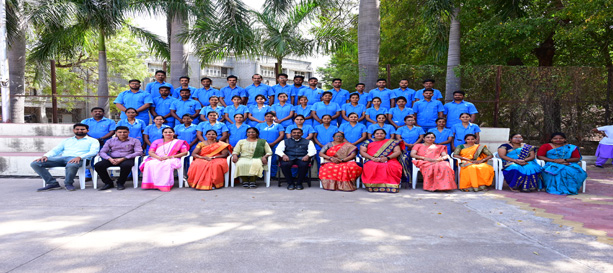 Smt. Sindhutai Eknathrao Vikhe Patil College of Nursing - Post Basic B.Sc Nursing Program
Post Basic B.Sc. Nursing Program: { B.Sc : Bachelor of Science }
Institute :
Smt. Sindhutai Eknathrao Vikhe Patil College of Nursing, Loni
Level :
Nursing Undergraduate Course
Intake Capacity :
Total 25 Admissions
Semester:
Two years degree course.
Aims & Content:
The main purpose of the undergraduate degree in Nursing is to provide an educational programme through which the graduates will be prepared to assume responsibility in the primary, secondary and tertiary care of people as professional nurses. It is expected that graduates are capable of teaching and supervising appropriate nursing and health care in different settings and participate in the administration of nursing service and education.
Prerequisites:
Candidate must have passed HSC (Higher Seconday certificate) or equivalen with Arts, Science or Commerce faculty. Science faculty candidate will be prefered.
Candidate must have passed General Nursing & Midwifery (GNM) course from INc recognised institution.
Candidate should be registtered as R.N & R.M. with State Nursing Council.
Key Dates:
Commencement of Course
- from the Month of
October
.