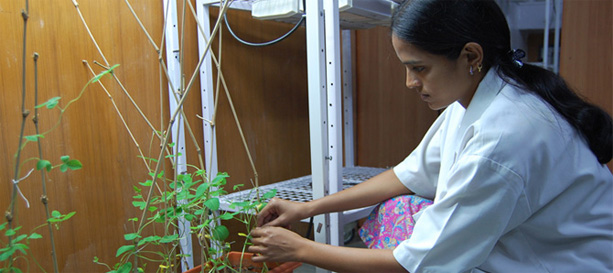 College of Biosciences and Technology M.Sc Medical Biotechnology program
Masters Programme in Medical Biotechnology
Institute :
College of Biosciences and Technology, Loni
Level:
Postgradute Course
Intake Capacity :
30
Duration:
Two years degree program.
Aims & Content:
Candidates will be trained in the advance and current art of biotechnology and in the skills of research methodologies, critical evaluation, problem recognition and problem solving in science.
Candidates will have:
Hands-on experience of handling most of the commonly used experimental protocols in molecular biology, genetics, protein and nucleic acid chemistry.
Experience of independently designing, executing, observing and interpreting the results of experiments and build a hypothesis.
For Detail Course Structure Click Here
For Detail Syllabus Click Here
Prerequisites:
Candidate should be passed B.Sc, B.Pharm, M.B.B.S or any other relevent degree of statutory University
Admission will be given on basis of merit of qualifying examination.
Key Dates:
Admission Date
- During
June
.
Commencement of Course
- During
August
.