Rural Tele-health Project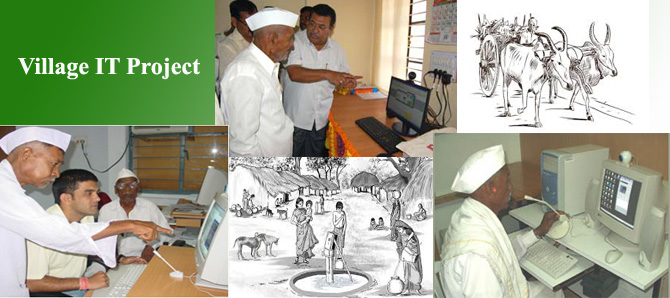 The organization believes in the role of Information Communications Technologies (ICTs) as an effective tool to empower rural communities and also to improve service delivery.
The approach adopted is to integrate ICTs with the ongoing comprehensive developmental programmes to add value, and to help communities to articulate their needs, harness socio-economic, health opportunities, influence public policy so that it is more in consonance with the local realities.
The Project was initiated in August 1999 by connecting 12 institutes through RF towers to a dedicated 128 kbps VSAT. Local Area Networks (LANs) function in each institute.
These 12 institutions are located in 10-Kms radius belongs to Pravara Group, specialized in areas like Industrial, Educational, Agriculture, Rural Entrepreneurship, Banking, Health & Medical Care. Efforts are on to expand the project to 60 neighbouring villages.
The service package encompasses Tele-medicine, Health Education & Awareness to masses, Continuing Medical Education (CME) to rural doctors, Medical Record Linkage, On-line Information of Patients.
Other net driven interventions including agricultural information - quality of seeds, weather report, prices of different products in various markets, and government rural development schemes, self-learning education/training modules etc., finally leading to health empowerment.
For details about information and communication technology initiative click here....