Rural Health Centre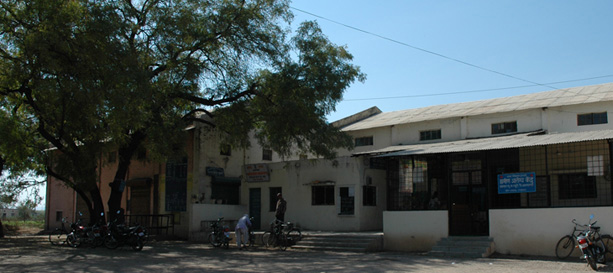 The great visionary
Dr.Vithalrao Vikhe Patil
had realised the need to provide comprehensive health care to all, particularly to the underprivileged, and needy rural population in 1970 much before the Alma-Ata declaration.
Pravara Medical Trust , Loni is aware of the fact that most of the health needs received low priorities in the socio-economic revolution of the 20th century. Neglect on rural health and Agro-medicine by global/national health agencies, no thrust on "Equity and Equality in health" access, affordability, gender-gap, rural-urban gap, new emerging communicable and non-communicable diseases, social unrest etc., remained as challenges in the 21st century.
Government health care delivery system alone is unable to cope up and provide the desired health care to all. Hence it is necessary for all the npn-governmental organisations to participate and strengthen existing services and also explore the possibilities of providing the servicesmw hich are not being covered by public health authorities.
Pravara Medical Trust , Loni has decided to accept the above challenges by establishing Rural Health Centers (RHC) in remote rural areas.
The RHC provides qualified Primary Health Care through Nine Rural Health Centers established at remote rural and tribal areas namely -
Rahata, Kolhar, Babhaleshwar, Lohare, Zarekathi (tribal), Shendi (tribal), Rajur (tribal), Karhetakli (Dam displacement village), and Shevgaon
. The RHCs provide all necessary general health care, maternal, child and adolescent health care, dental & physiotherapy services through qualified and trained man power.
Expert doctors and nurses from Sweden (Linkoping University Hospital) trained the medical and nursing staff of the RHCs and Mobile Clnics (MCs). Through these RHCs and MCs, the Centre is serving about 500,000 underserved population. The RHCs provide services to approximately 50,000 general patients and 20,000 maternal & child health cases on Swedish pattern every year. Medical and nursing staff of RHCs also conduct preschool and school health check-ups.
Mobile Clinics
The Centre operates 5 fully equipped Mobile Clinics providing MCH & General Health Care services to 235 underserved, remote villages of 9 blocks of Ahmednagar District. All high risk cases and other needy patients are referred to Pravara Dr. Balasaheb Vikhe Patil Rural Medical College Hospital for further treatment and management. Five mobile clinics treat approximately 20,000 general patients and 45,000 maternal & child health cases annually.
Functions of Rural Health centres and Mobile Clinics
Women's Health Clinic

Antenatal and Postnatal Care
Fortnightly visit of Gynecologist to monitor high-risk cases
Referral Services for Emergency Obstetrical Care & Safe Abortions
Family welfare services

Child Health Clinic

New born and Child care
Immunization
Child development and growth
Fortnightly visit of Pediatrician to monitor needy children

Youth Clinic

Education and counseling on gender equality, nutrition, safe sex Family, Life Skills etc
Supply of contraceptives

Physiotherapy Clinic
Fortnightly Dental Clinic
Primary Health Care - Providing Primary Health Care to General Patients for all common ailments
Laboratory services including STI/RTI, HIV/AIDS
Cancer Screening
Microbiological and Chemical testing for potability of drinking water
Referrals to Pravara Rural Medical and Dental Hospital:
The medical doctors working at RHCs, Mobile Clinics and trained community health workers refer the needy cases, including high risk mothers, malnourished/severely ill children to the PIMS University Medical & Dental Hospital, for further investigations and treatment, free of charge. This referral facility not only results in providing expert clinical care and management to the needy patients but also helps in increasing the clinical material for students.