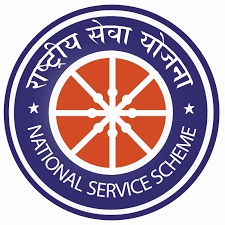 Welcome to National Service Scheme
National Service Scheme (NSS) has been introduced at Pravara Institute of Medical Sciences, Deemed to be University since 2017 as a part of the academic programs and provides a platform to the students for community work and developing a sense of involvement in the tasks of nation building.
The overall objective of the scheme is educational and service to the community is the activity through which the objective is sought to be achieved. It is a student-cantered program in which projects are implemented by the NSS volunteers in the community in close collaboration with the community and thereby it provides vast scope for the student's interaction with the people
Pravara Institute of Medical Sciences, Deemed to be University has four NSS Units with total Volunteers strength of 400, drawn from the Dr. Balasaheb Vikhe Patil Rural Medical College, Rural Dental College, APJAK College of Physiotherapy and Smt. Sindhutai Eknathrao Vikhe Patil College of Nursing.
About National Service Scheme
The National Service Scheme (NSS) is a public service program sponsored by an Indian government conducted by the Ministry of Youth Affairs and Sports of the Government of India. The scheme was launched in Gandhiji's Centenary year in 1969. The Scheme aims to develop student's personality through community services and to instill them with the idea of social welfare and service to the society without bias. It is a voluntary association of young people in Universities, Colleges and at +2 levels working as a campus-community linkage. NSS volunteers provide help to the needy individuals to raise their standard of living and lead a dignified life. In turn, the volunteers get to learn the art of survival in adverse conditions and scarce resources.
The NSS facilitates two types of activities: Regular activities (120 hours) and Annual Special Camp (120 hours). NSS volunteers who have served for atleast two years or 240 hours are entitled to get certificate from the university under the signature of the Vice-Chancellor and the Programme Coordinator.
Advisory Committee
| | | | |
| --- | --- | --- | --- |
| S.N | Name | Post | Designation |
| 1. | Dr. Rajendra Vikhe Patil | Pro Chancellor | Chief Patron |
| 2. | Dr. V.N. Magare | Vice-Chancellor | Chairman |
| 3. | Dr. Prashantkumar Vananje | SLO, NSS, MS, Mumbai | Member |
| 4. | Dr. Arunkumar Vyas | Registrar | Member |
| 5. | D Carthigueane | Regional Director. NSS, Pune | Member |
| 6. | Dr. S.A. Borude | Coordinator, NSS Training Center, Ahmednagar | Member |
| 7. | Dr. Rahul Kunkulol | Faculty Member | Member |
| 8. | Dr. Pradip Borkar | Faculty Member | Member |
| 9. | Ms. Kalpana Kale | Faculty Member | Member |
| 10. | AVM(Retd).Dr. Rajvir Bhalwar | Dean, Dr. Balasaheb Vikhe Patil Rural Medical College | Member |
| 11. | Dr. Ravindra Manerikar | Principal, Rural Dental College | Member |
| 12. | Dr. Rakeshkumar Sinha | Vice-Principal APJAK COPT | Member |
| 13. | Dr. Srinivasan Gandhi | Principal, College of Nursing | Member |
| 14. | Prof. K. V. Somasundaram | Director, CSM | Member |
| 15. | Niketan Patil | Student Representative | Member |
| 16. | Sahil Warang | Student Representative | Member |
| 17. | Dr. Sujata Muneshwar | Programme Officer- RMC, Loni | Member |
| 18. | Dr. Prashant Viragi | Programme Officer- RDC, Loni | Member |
| 19. | Shri. Ganesh Rangnath Vikhe | Dy. Sarpanch, Loni | Member |
| 20. | Shri. Buchude K. B. | District Chief Commissioner Scout and Guide, Ahmednagar | Member |
| 21. | Shr. Samadhan Patil | A. P. I. Loni Police Station | Member |
| 22. | Shri. Bharat Ghogare | Pravara Rural Education Society | Member |
| 23. | Shri. Ravindra Kakade | Journalist | Member |
| 24. | Shri. Madhukar Gore | Finance Officer | Member |
| 25. | Dr. Sunil Bular | Program Coordinator, NSS | Secretary |
Programmes / Photo Gallery-
International Day of Yoga 21st June 2021

---
NSS Annual Reports
NSS Camp Reports
---
Highlights of the Activities
Regular Activities
Health Checkups
Immunization Clinics in slums
Ante-Natal Clinics
Health Talks
Swacchata activities
Observance of "World" & "National" Days
National Integration Camps
Tree Plantations & Nature Promotion Drives
Special Activities
Health Camps in slums and adopted village
Health Education Talks
Health Education Role Plays
Dental checkup camps
Family health surveys
Physiotherapy clinics for geriatric
Immunization drives
Blood Donation Camps in Colleges & Communities
Observance of all important health related National, International & World Days.
Publication of Health Education Materials
Contact
National Service Scheme
Pravara Institute of Medical Sciences,
Deemed to be University,
Loni Bk Tal- Rahata
Dist.- Ahmednagar
Maharashtra
PIN-413736


Telephone
+91-02422-271441
+91-02422-273600.


Email
ad.sports@pmtpims.org