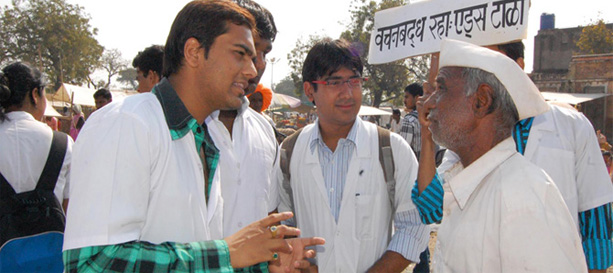 Community Empowerment and Behavioral Change Communication

The Centre has been actively involved in advocacy and behavioral change communication (BCC) activities through Focus Group Discussions (FGDs), Participatory Rural Appraisal (PRA), Mass Awareness Sessions, Street Plays, Innovative folk media (Kala pathaks, Role Plays, Audio-visual shows, educative kits & tools etc.)

The Centre has designed & published innovative, culturally & regionally acceptable, gender sensitive Information, Education & Communication (IEC) material like books, training manuals, kits, games (snake & ladder), puzzles, charts, posters, flip charts, calendars etc. It has also developed video films on social issues like Female feticide (Supari), Water Pollution & Purification (Pani), HIV/AIDS and Adolescent Reproductive Health (Jeev Lakh Molacha).

The Centre has been reaching about 2 lakh people in 30 km radius through regular health awareness and interactive sessions with the help of a community radio of Krishi Vigyan Kendra, Ahmednagar Dist.