Bio-Medical Waste Management

The Dr. Vitthalrao Vikhe Patil Pravara Rural Hospital has formed a cell consisting of ten workers who are looking after
biomedical waste management. In accordance with the guidance given by Central pollution
control board in New rules of March 2016, prescribed for management of health care waste, this cell is looking after planning, budgeting and implementation of biomedical waste management.
Prescribed four coloured bins viz. yellow, red, blue & white transparent in suitable sizes (15 L, 50 L or 100 L), are placed as per the need of various generation points. Regular training, sensitisation, ready reckoner charts, regular check list, weighing etc. are done regularly. From hospital daily the waste is shifted to interim BMW site in a secured special van from where an authorised common biomedical waste treatment facility operator (Bioclean systems of Ahmednagar) picks it up daily for final treatment & disposal. DVVPPRH generate about a total of around 250 kg BMW daily.

---
READY RECKONER CHART OF BIOMEDICAL WASTE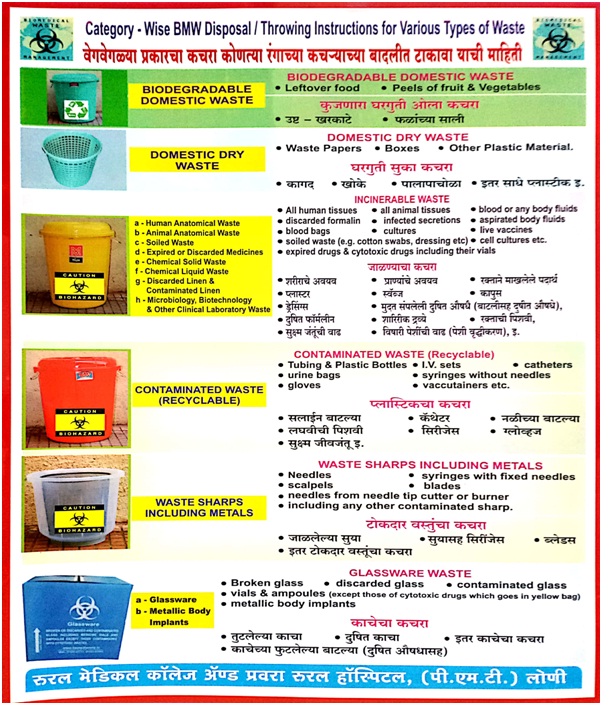 ---
INTERIM STORAGE SITE FOR BMW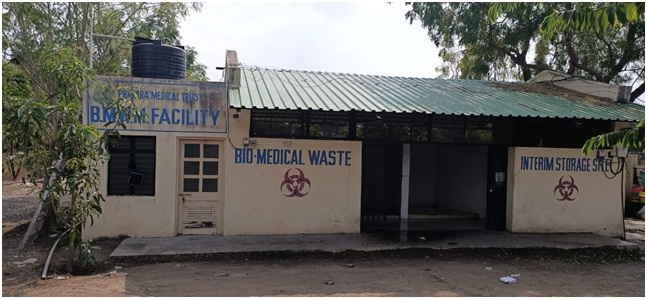 ---
INSIDE OF INTERIM STORAGE OF BMW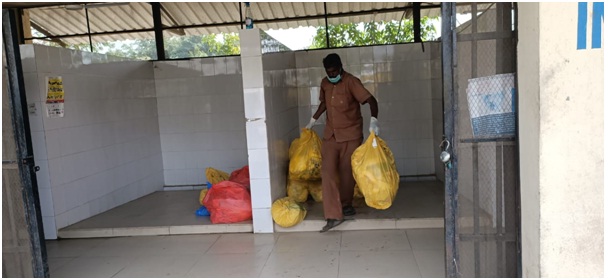 ---
INTER-CAMPUS TRANSPORT BMW VAN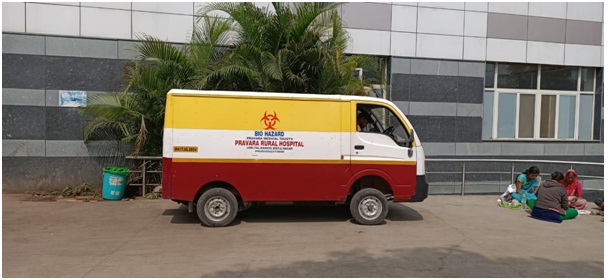 ---
DIFFERENT COLOURED BMW BINS OF 50 KG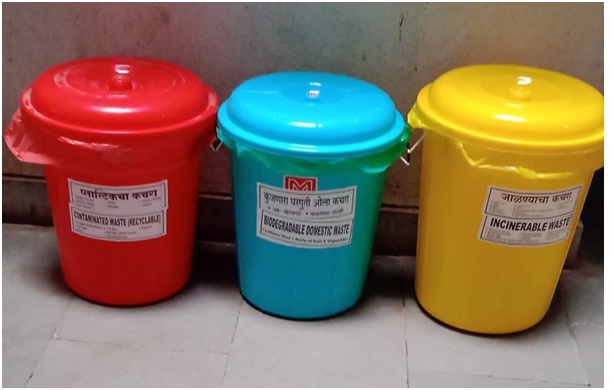 ---
Annual report BMW

Annual Report BMW 2022&nbsp&nbsp

Annual Report BMW 2021&nbsp&nbsp