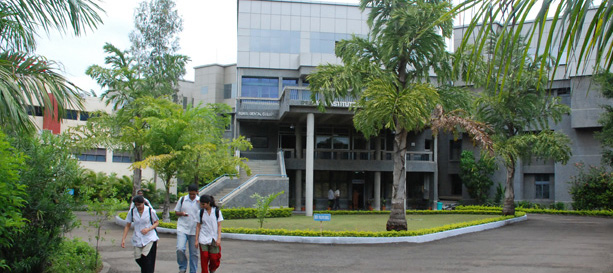 Pravara Institute of Medical Sciences Deemed to be University
THE Genesis - For the Cause of Humanity.
About University | The Philosophy | The Genesis
While working with the rural masses, Vithalrao Vikhe Patil realized the urgent need for organized activities in many social areas to build healthy, industrious and prosperous society. A comprehensive rural health care model was the natural consequence of this realisation. In a society where health care facilities were inadequate and inaccessible to the poor, the Pravara Medical Trust - the parent body of this DEEMED UNIVERSITY was established in 1972 in a village called Loni.
The trust was founded with the objectives - to provide quality health care to the rural people, - to train medical and paramedical manpower in formal education, - to demystify medicine through training community groups to coup up with their health problems, - to conduct research leading to improving "quality of life" of people.
The Vision
IMPROVE THE 'PRODUCTIVITY' OF THE RURAL PEOPLE through increased 'QUALITY OF LIFE' by making health system more effective and responsive to the needs of the people.
The Mission
SERVE THE RURAL PEOPLE, especially the poor, the downtrodden and the weaker sections of the society irrespective of caste, creed, race and religion.
Thrust Areas
Comprehensive medical and health care
Need based medical & health education Research - need based, fundamental, interventional
Intersectoral approach to health