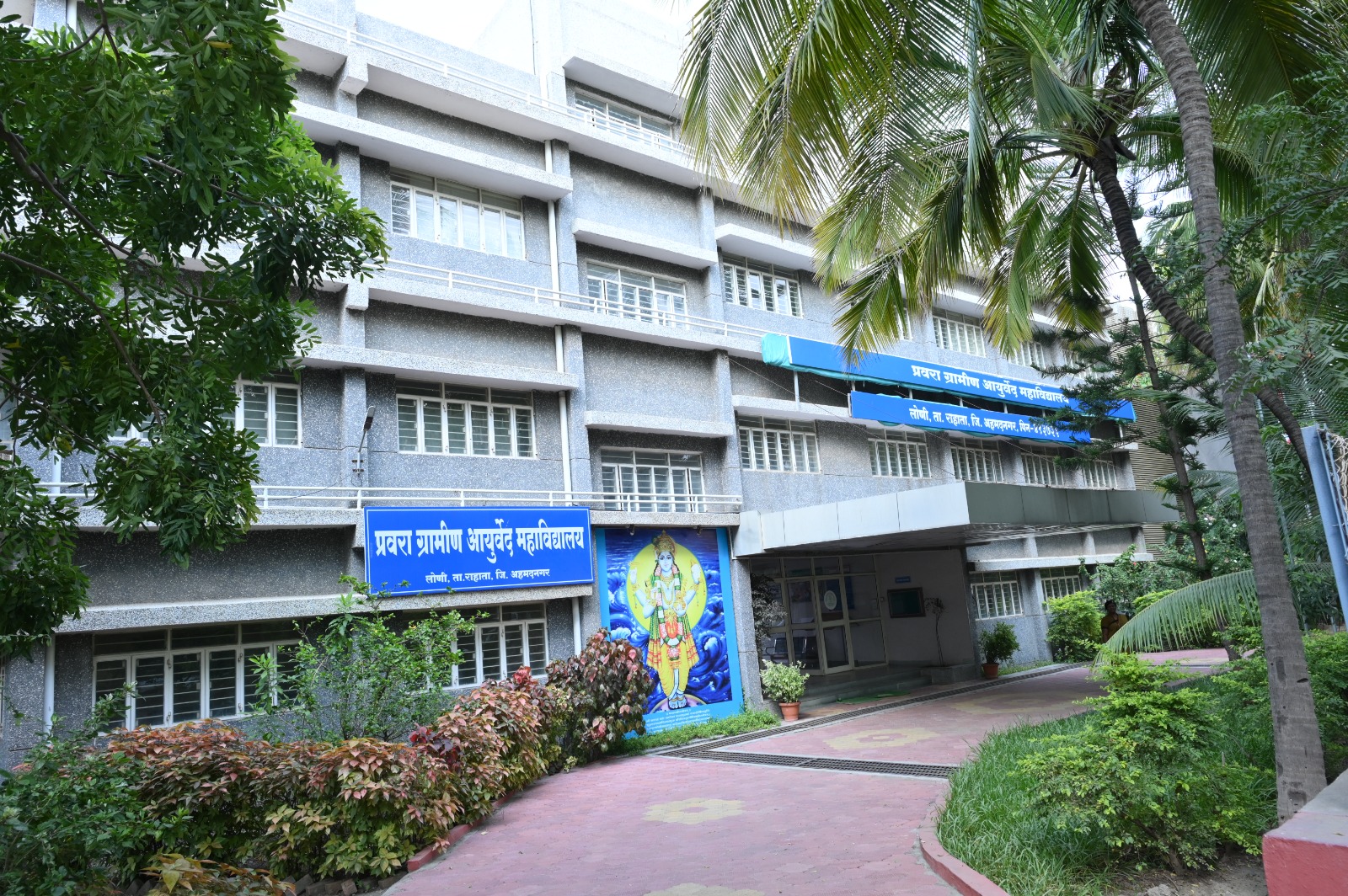 The College of Ayurved has all the mandatory infrastructure facilities as specified in the norms of NCISM.
The college boasts of a herbal garden having more than 109 medicinal plants species with over 319 samples. Few endangered herbal species are seen here. States of art equipments are installed in our pharmacy to manufacture variety of classical Ayurvedic preparations.
The college library has ample space. It has a huge reading hall & a well furnished section containing more than 2503 volumes on Ayurvedic and allied medicines.
The college owns Ayurvedic Hospital with 100 bed strength. Our OPD & IPD attract a huge number of patients, facilitating our students to get better clinical exposure. An abundant area of college building is segmented in well ventilated Classrooms, spacious Departments with equipped laboratories, NSS room, Store, student support cell, Ladies room, Boy's room, Sports room, Conference hall, Administrative office, Examination section & Principal's cabin.
Campus amenities include a lavish auditorium, huge sports ground and excellent gymnasium.